Episodes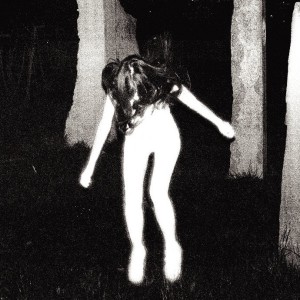 Friday Mar 19, 2021
Friday Mar 19, 2021
Lockdown has entered day 367, and we are feeling great about it. I am trying out something new in the thirteenth month; I call it "proving to my listeners that I exist." If I can't provide you with recent evidence thereof, I can at least write a few sentences every couple of days and slap an old sound file on top of that. Were it not for my neurotic insistence on linearity, I could even show you what I've been up to lately. But isn't it marginally more interesting to find out, drip by drip, how we got here?
Anyway, we have an artsy-sounding beginning, and really, even looking back across this last year's wasteland of time this sounds a bit "like me" in light of today, at least early on. I even received kind words over the phone from "Mark" In Trumansburg during "Up Side Down!" We like compliments--more of this, please.
On the topic of sounding like myself, I stopped "en gammal Amazon" magically; how wonderful it would be if I had the power to do that with other phenomena. And whatever happened to Brian Harris, by the way? Subsequently I referred to something called the Celsus!!! And then, as always, conceptually things get weird somewhere between Crispy ambulance and the Black Watch. Probably a result of my trying to be ecumenical, if that is the right word. Those days are probably over.

I can't get over how pinched and small "Volgarity." sounds. I guess it's not 1992 anymore and we are no longer impressed. This feeling occurs to me often these days.
Since this program was broadcast, 416 days ago now, I've gone "on the air" 59 times. I have delivered 49 pre-recorded episodes on account of the pandemic. I'm trying to edit a sound file from 380 days ago--51 shows ago. Once again I am playing this silly, crazy-making game with the past.
I suspect things are going to carry on like this for a while, then get really bad, then good, then worse, then ok, and then we'll be caught up. Vague but probably accurate.
BOMBAST playlist, 2020 January 29, 2100-2300:
"Arboreal Epitone" | Kimyan Law | Yonda | Blue Mar Ten
"Living In Denial" | Michael Kiwanuka | KIWANUKA | Polydor
"Halo" | MONO | Before The Past • Live From Electrical Audio | Temporary Residence Ltd.
"An Old Amazon​(​En Gammal Amazon​)​" | Brian Harris | Thylacine | self-released
"Upside Down" | Fela Anikulapo Kuti & The Africa 70 | Nigeria 70: Box Set | Strut
"3:38" | The Pop Group | Y | Mute
"Daradaa Muxibo" | Dur-Dur Band | Mogadisco - Dancing Mogadishu (Somalia 1972​-​1991) | Analog Africa
"Egypt" | Crispy Ambulance | The Plateau Phase + Live On A Hot August Night + Peel | Factory Benelux
"Transatlantic Part 1 & 2" | Jabber | Shepherd Drift | Kahvi Collective
"crying all the time!" | The Black Watch | Crying All The Time | A Turntable Friend
"Blacktea" | Lakey | Shepherd Drift | Kahvi Collective
"I Wanna Be Your Boyfriend" | The Ramones | All The Stuff (And More) - Vol. I | Sire
"Heptameth Rainbow" | Weldroid | Shepherd Drift | Kahvi Collective
"Sweetness of the New - Free the Robots Remix" | Gray | Shades of... Anthology | Ubiquity
"Gestalt Waves" | Leniad | Shepherd Drift | Kahvi Collective
"The Deep" | clipping. | The Deep | Sub Pop
"No Discrimination" | Tony Allen & His Afro Messengers | Nigeria 70: Box Set | Strut
"Breath Mint" | Daniel T. | Heliotrope | Cascine
"Kawai K4" | Guy Contact | Liminal Space | Butter Sessions
"Astral Light" | Botany talk Home | Come On Feel The NoiZe, Vol. 5 - Amour pour la France | The Blog That Celebrates Itself
"Night Driving" | Throwing Muses | The Season Sessions: Winter | self-released | "The Listening Parlour"
"Tears from Pluto" | Kantakin | Shepherd Drift | Kahvi Collective
"Volgarity" | Steroid Maximus | Volume Four | Volume
Right now some are insane
https://www.facebook.com/radiobombast?ref=hl
https://twitter.com/KidCatharsis
Monday Mar 15, 2021
Monday Mar 15, 2021
Welcome to day 363 of lockdown, but who's counting? I should probably explain where I am and what I have been doing, but I suspect it would bore you. It's probably the same places you've been and the same things you've been doing, and probably the same, mostly depressive, emotions as well.
Probably, what has been the biggest mental block to posting episodes is the knowledge that my methods have changed so drastically on account of the pandemic, and of course the last time I posted was prior to George Floyd's death (was it? certainly prior to our national awareness of it). Anyway, shit has changed and these episodes from "before" don't resonate with me. They sound like someone else's work--at least when I think about them in the abstract.
Hearing this program, though, and looking at my notes from the time, I am pleasantly surprised that it sounds something like my current conception of myself--and "the show" is "myself."
On this night I received some rare praise from DJ Duce, who suggested "Mke Wangu" from Agwaya by Orchestra Makassy. (I never did get to it, but I swear it is on my Discogs wishlist.) On the other side of the ledger, there are lots of forced segues and fuckups in Deejay Pro (here's hoping that when we go back to live broadcasting I never use that app again). For some reason I played "Body Beat" after "Dead on Arrival" but the Mdou Moctar segue into Throbbing Gristle was somewhat sublime.
Humorously enough, the Pop Group caused me to speculate on the impending end of civilization--specifically whether it will prevent them from issuing a "more definitive" version of Y in the future. It's possible.
Since this program was broadcast, 425 days ago now, I've gone "on the air" 59 times. I have delivered 48 pre-recorded episodes on account of the pandemic. I'm trying to edit a sound file from 375 days ago--fifty shows ago, shamefully enough.
Look, here is the thing about writing: in the most important episode of my life, I could not write my way out of trouble. The best thing I wrote, which you will never see, was not enough to save my life. It just isn't true that only love can break your heart.
But I'm going to do my best to bare all here, by and by. Maybe you'll hear from me again in ten months or so.
BOMBAST playlist, 2020 January 15, 2100-2300:
"Blue's Blues" | Blue Mitchell | This Is Mainstream! | WEWANTSOUNDS
"Adhiambo" | ODD OKODDO | Auma | Pingipung
"This Is For You" | Theo Parrish with Maurissa Rose | This Is For You | Sound Signature
"Adoko Gwok" | Lady Grace Atim | Electro Acholi Kaboom from Northern Uganda | Nyege Nyege Tapes
"The Lost Buoys" / "Depth Charge Dixon" | Pandacetamol | Driftwood | Kahvi Collective
"Love You I" | Miss Ludella Black | Till You Lie In Your Grave | Damaged Goods
"She Is Beyond Good and Evil" | The Pop Group | Y | Mute
"Heelo" | Dur-Dur Band | Dur Dur of Somalia - Vol. 1, Vol. 2 | Analog Africa
"Olson (Version 3)" | Boards of Canada | Peel Session | WARP
"Fascination Street" | Static Daydream | Disintegration Revisited | The Blog That Celebrates Itself
"Sueños Perdidos" | Jonahlo | Spaced Out | Night Young
"Ciel Ouvert" | Yello | Stella | Mercury
"Chet Boghassa" | Mdou Moctar | Mdou Moctar: Blue Stage Session | Third Man
"Dead on Arrival" | Throbbing Gristle | Dancing In Darkness | PIAS
"Body Beat" | Bill Campbell | Body Beat: Soca-Dub and Electronic Calypso (1979-98) | Soundway
"Radiator (Original Mix)" | Aphex Twin | Peel Session 2 | WARP
"Disintegration" | Echodrone with The Silbeys | Disintegration Revisited | The Blog That Celebrates Itself
"Cuatro Proverbios" | Aziza Brahim | Sahari | Glitterbeat
"Charmed" | The Room in the Wood | Charmed | A Turntable Friend
"Peace on Earth - Mr Scott Remix" | Ebo Taylor | Disco Highlife Reedit Series Vol. 2 | Comet
"The Seven Secret Sayings of God" | Susumu Yokota | Cloud Hidden | Lo Recordings
"Unpossible" | Eggnogagogo | Shepherd Drift | Kahvi Collective
Talk about dealing in the past
https://www.facebook.com/radiobombast?ref=hl
https://twitter.com/KidCatharsis