Episodes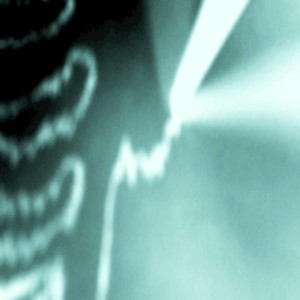 Sunday Feb 16, 2020
Sunday Feb 16, 2020
[GUEST POST]

Good morning, friends, it's Captain Halcyon, dropping in to provide what I hope is a nice little break from this site's usual content. It's been seven months since I've done this--have you missed me? I have missed these departures, but we have tried the "regularly scheduled appearance" strategy and like most other things it didn't work. Thankfully no one was hurt!
Anyhow, sometime while I was away, I suppose, this "program" celebrated a sixth birthday. That we have only done 33 of these excursions feels more right than wrong. There is no demand whatsoever for these transmissions, and they can't be special if they happen all the time. (Is this what the kids call a "subtweet?") All that said, I feel like our journeys add up to a coherent...something. This one was maybe a bit heavier and choppier than whatever I must have first imagined in the "halcyon" summer of 2013, but living things are bound to change.
Fly with me next time, whenever that is, and we'll see how things are different, and how they are the same.
CRUISING ALTITUDE playlist, 2019 December 7, 1000-1100:
"Blue" | Not Waving | Futuro (Music for the Waldorf Project) | Ecstatic
"Racimos De Luz" | Federico Durand | Pequeñas Melodías | IIKKI
"Mouthless Dub" | Jay Glass Dubs | Plegnic | Ecstatic
"ស្ថានីយ៍ដំបូង s u n r i s e ░ f i r s t s t o p ░" | s i r o s ស៊ីរ៉ែន | Sualo Gevor | Virtual Soundsystem
"(This Is) Water" | Soap&Skin | From Gas to Solid / you are my friend | Play It Again Sam
"Zweitens" | Max Würden Feat. Luis Reichard | Pop Ambient 2019 | Kompakt
"Breathe the Snake 1" | UnicaZürn | Transpandorem | Touch
"Dekka" | Anton Kubikov | Pop Ambient 2017 | Kompakt
"Bright Light" | Fumio Miyashita | Wave Sounds of the Universe | Personal Affair
"A" | Trudge | 100 | 1Ø PILLS MATE
"Shinkiroh" | Toshifumi Hinata | Broken Belief | Music from Memory